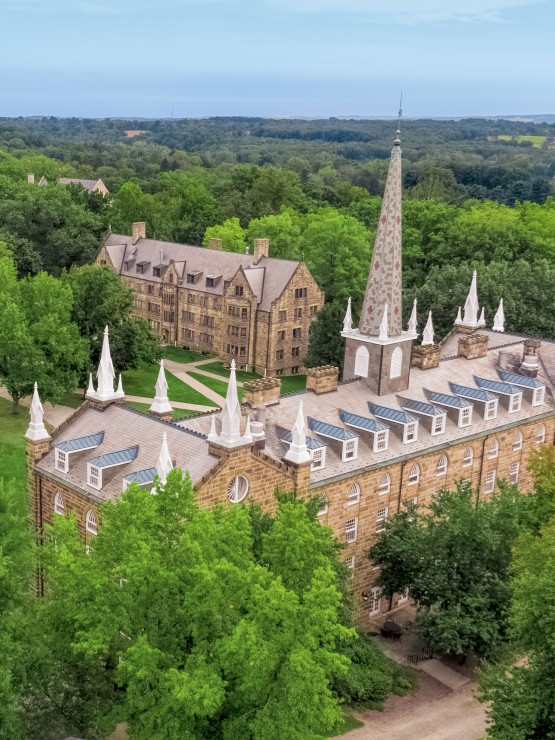 Kenyon
Sean Decatur selected as Kenyon's 19th president.
Celebrating the Class of 2023
Celebrating the Class of 2023
The climate activist, an alumna of the Class of 1997, will be the speaker for Kenyon's 195th Commencement.

The Baccalaureate address will be given by David Suggs P'15, the J. Kenneth Smail Professor of Anthropology. Watch the livestream.
Commencement Weekend
Kenyon will celebrate the Class of 2023 on Saturday, May 20, at 10:30 a.m.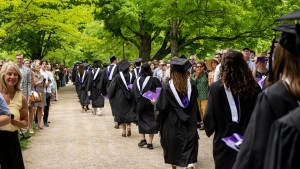 We read "Beowulf" and "Beloved," study the structure of the ecosystem and the universe, debate questions of justice and raise our voices in assent.
Choose from more than 50 majors, minors and concentrations.

"One of the big questions we ask in public health is not 'How do l treat one person?' but 'How do I treat millions of people and ensure these things won't happen again?' "

100% of young alumni noted their ability to write well as the skill that most benefited their careers.

Kenyon ranks 8th in the country (ahead of every Ivy) for the proportion of STEM grads to earn a doctorate in the field.
Test Title
Description description description description description description description description.
Reflections from a Gund Gallery Associate