Kenyon is proud to be a leader in the local food movement. In fact, nearly 45 percent of the food we serve is grown with a 40-mile radius of our campus. Sourcing food from nearby farmers and growers does more than improve access to healthy, organic options — eating homegrown foods nourishes our local economy and connects us with neighboring communities of Knox County.
At nearby Kenyon Farm, students tend to turkeys, goats and other animals, and harvest crops of fruits and vegetables — all of which are served on our campus.
Great Hall, Great Eats
Take a step into beautifully restored Peirce Hall and you'll find yourself in awe of its cantilevered glass atrium, detailed wood and truss beam ceiling and intricate stained-glass windows.
But wait, the food's great, too! Peirce is home to three expansive dining areas and a wide range of culinary stations, including international, vegetarian, hearth, fusion and allergy sensitive options. The menu changes three times a year depending on the climate and the local foods available — and students play a key role in suggesting menu revisions.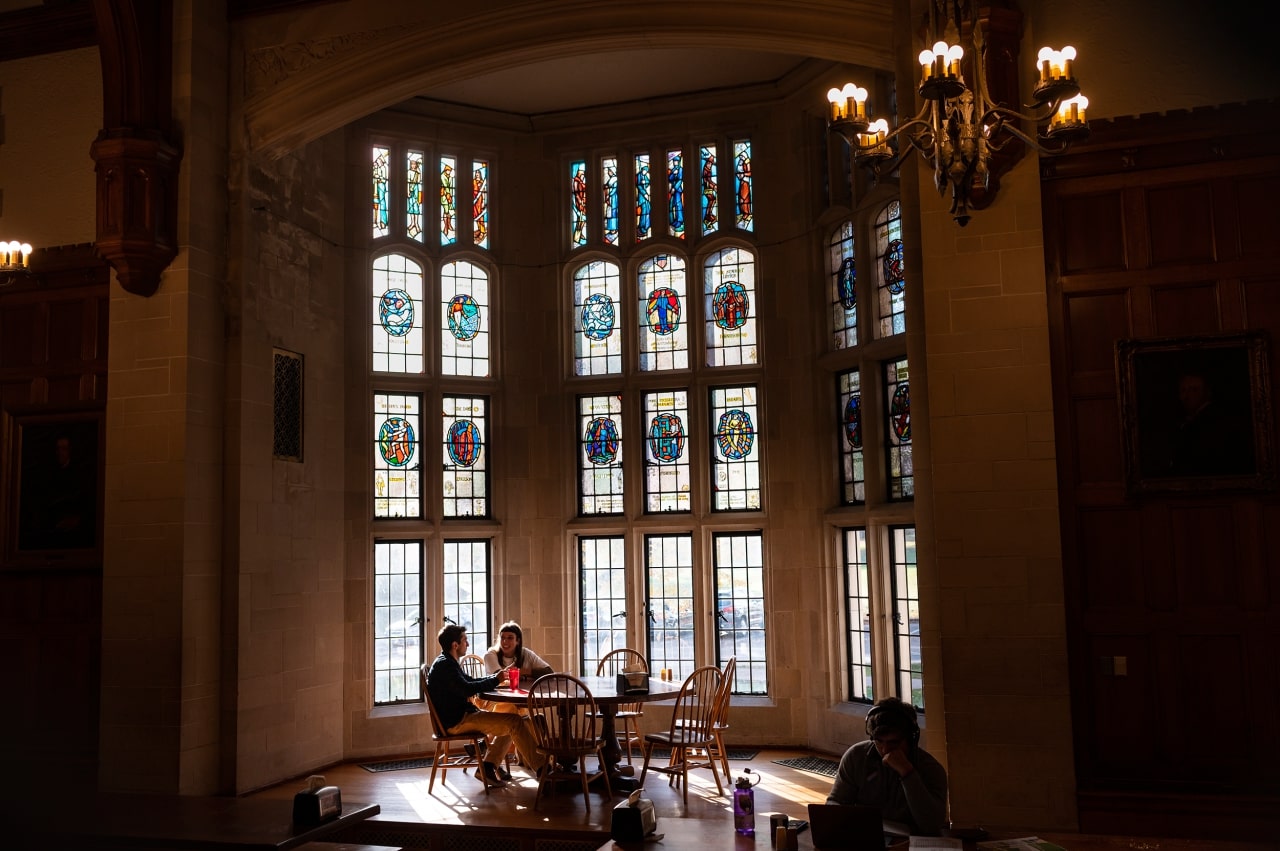 Sustainably Raised
At Kenyon Farm, student farmers experience the full cycle of farming, including the care of turkeys, goats and chickens, as well as the growing and harvesting of field crops. Some students plan to operate their own farms when they graduate, while others are interested in pursuing careers in public policy focused on food safety and sustainability issues.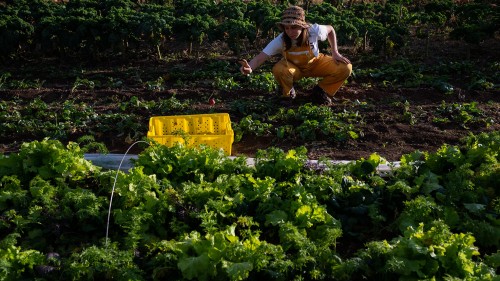 Small Town, Big Flavors
From braised lamb shank espagnole to sausage, egg and cheese on freshly baked ciabatta, you'll find Gambier holds its own when it comes to culinary delights.

Location
Peirce Hall
201 College Park St.
Kenyon College
Gambier, Ohio 43022
Ryan Summers, director