There are dozens of way to get involved at Kenyon. The Office of Student Engagement can help show you the way.
Student Involvement Fair
The Involvement Fair is an annual event held at the beginning of the academic year in order to help students learn about student organizations and their events.
Social Board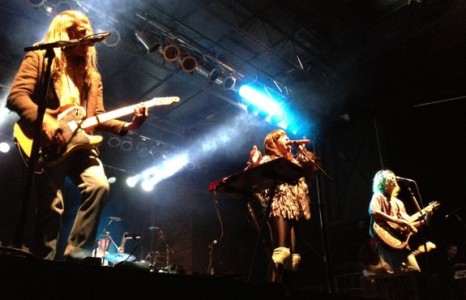 Social Board is Kenyon's programming board, which strives to provide non-alcoholic activities and social programs for the entire student body throughout the school year. Past events have included bands (both student and off-campus), open mics, dances, coffeehouses, comedians, and more. Interested in joining? New members are accepted at the beginning of each semester. Contact socialboard@kenyon.edu to find out more information.
Resources for Student Organization Leaders
From starting new groups to finding funding, there is plenty of valuable information about getting involved.Are you aa student leader? Check out the Student Organization Handbook.
Club Sports
The following forms should be completed and submitted to Director of Club Sports Grant Wallace, before participating in a club sport at Kenyon College.
Location
Office of Student Engagement
Gund Commons
Kenyon College
Gambier, Ohio 43022